Ortonville Animal Hospital - Services
WELLNESS CARE

Animals need medical care throughout their lives, from kitten and puppyhood into the geriatric years. Your pet will need routine vaccinations, parasite exams and preventive, and possibly bloodwork. We are also strong advocates of dental care and physical exams throughout the adult years for dietary problems, dermatology, cardiac and other internal medical health.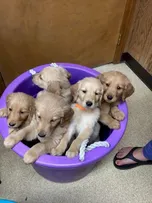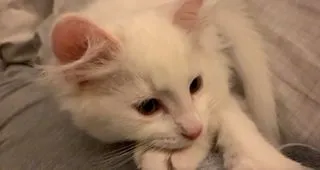 ---
We are strong advocates of preemptive pain control for all surgical procedures, and utilize multimodal approach to pain therapy. Dr. Flanagin has experience in all routine surgeries (spay, neuter, growth removal) and most advanced abdominal and soft tissue surgeries (intestinal foreign body removal, tumor/organ resection, bladder surgeries, and certain fracture repairs.
For advanced orthopedics and fracture repair, a board certified veterinary surgeon travels to our practice, or we can work with local surgical specialists.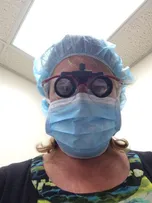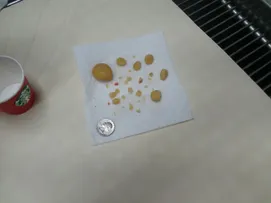 These bladder stones were removed from a 45lbs. dog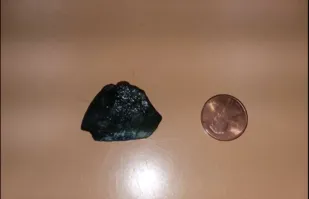 This piece of a Synthetic mulch was a foreign body removed from a chihuahua.

---
DENTAL CARE
We have state of the art veterinary dental radiology and dental cleaning equipment. Dr Flanagin and the dental nurses have advanced training in oral surgery, makes for better quality care. Pain control is never more important than during dental procedures, one example of where multimodal pain therapy comes into play.

See below for before and after dental cleaning pictures:

---
INTERNAL MEDICINE
Pets can get common diseases like diabetes, bladder stones, cataracts, and allergies. We have complete diagnostic capabilities right here in our office -- digital radiography, ultrasound, blood and urine chemistry analyzers, as well as several outsourced laboratories.
---
EMERGENCY CARE
When your cat can't breathe, or your dog eats a tennis ball, we will make every effort to see and stabilize him or her as soon as possible. Dr. Flanagin has a long background in emergency medicine. We understand that your pets are your family and when they're ill we treat them like ours!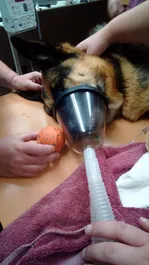 This German Shepherd dog was presented choking on a ball. We were able to quickly x-ray, anesthetize, and manually pull the ball from the throat. The dog recovered well.